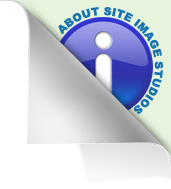 Results Driven Web Design in Fort Collins, Colorado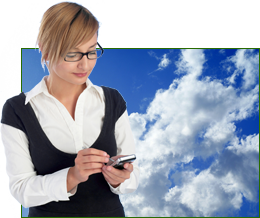 I assume you're well past the point of analyzing why you need a website. The need to establish a website for your business or organization is really a "no brainer" in today's world. The world wide web provides us with an unparalleled opportunity to reach individuals on the local, regional, national, and international levels. Anyone can establish a presence on the internet… but crafting an attractive, sales-focused website that keeps people coming back is hard work and requires substantial
website design
and
marketing skills
. Since we all agree on the benefits of having a website, the next question is who is best suited to tailor your website to your business and it's target audience.
Site Image Studios is a full-service interactive website design and marketing agency in Fort Collins, Colorado that creates focused design and development solutions. We will bring together your vision and ideas into a high performance reality with creativity, technology, and marketing. Site Image Studios has been involved in diverse website design and development projects including
content management
, social networks, and
e-commerce implementations
.
Design, Marketing, & Technology: Creative Equals
Site Image Studios uses the latest in website fabrication tools to ensure the brand new site you ordered last year remains brand new throughout the years to come. Additionally, we offer corporate identity construction and custom banner art. We use the most advanced streaming media software, graphics, and web marketing tools. Art must be coupled with marketing in order for a web commerce site to be successful. We understand this fact and have the expertise and eye for good design to ensure your site is not only very functional, but also very attractive to your customers. Moreover,
every website we design comes Search Engine Optimized (SEO)
, making it a lot easier for your customers to actually find you. We can help you generate
compelling and well-written sales copy
, set up your business network and provide
computer support
, and even help you with
print media and packaging design
. Contact Site Image Studios today for a no risk consultation about the future of your business on the web!
Our experience extends well beyond web design. Site Image Studios is a full service web design firm in Fort Collins, Colorado that offers everything from custom Flash development to e-commerce to corporate identity and web marketing. Our banners get noticed and our websites keep customers coming back. Additionally, our sites are UNIQUE!

At Site Image Studios, almost every project that we undertake comes with an integrated, user-friendly CMS to facilitate website content additions, edits, etc... by our client and other people they appoint. The CMS also facilitates consistent and clear navigation controls (menus) so website visitors can quickly and intuitively explore the site.

Site Image Studios uses the latest tools and techniques that allow our clients to rank higher and get better placement in search, increase their website traffic and increase their sales and visibility on the web. We understand that every client has a different business model, a different target demographic, and different goals.


Site Image Studios specializes in designing websites that sell. We offer a variety of E-Commerce packages. "Payment Card Industry Security Standards Council" compliance (PCI Compliance) is met for all real-time credit/debit transactions locally on your site. Bringing that level of peace of mind to your clientele is critical to selling your products online. To learn more about selling online, please visit the Site Image Studios e-Commerce Page.



W3C Code for Future-Technology Mitigation.
While nobody can predict the future, we
can
make some educated guesses. W3C Standards compliant code helps to keep your website content adaptable and compatible as new technologies are introduced.

"Custom Web Design At A Reasonable Price."
We build websites that get you noticed for far less than most of our competitors, and all of our websites are search engine optimized right out of the gate. Would you like a
FREE
web site assessment? Done!
Call us today!

What Does it Mean to Have "Good Organic"?
In short it has to do with where you show up in search relative to the location of your customer base. Site Image Studios can help. Read more about Search Engine Optimization & it's
impact on your business here
.

Your Virtual Presence is More Than Your Website.
Organic Google Reviews. Vendor Reviews. Facebook. Twitter. LinkedIn. Google Plus. Angie's List. Local and National Directories. The list goes on... Are you
in control of your brand image
or the message that customers are receiving?
Want to Know More About Site Image Studios?
Jason Gogela is a web designer and marketing analyst with a background in military intelligence and personal sales (odd though that combination may seem...). See our
"about us" page
for more information.

Web Analytics Matter. We Track Them.
A new website without a real-world assessment of it's impact on your business doesn't do you a lot of good. In addition to a 90 day guarantee on your site and free support for the duration, Site Image Studios provides you with an impact analysis
post production
.