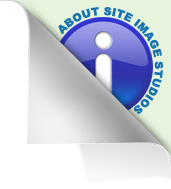 e-Commerce Websites for Fort Collins Business
If you are looking to incorporate shopping cart capabilities, credit card payments, or have your products online and available for customer purchase on your website, then you are looking for an e-commerce CMS 'back-end'. E-commerce applications provide a convenient way to promote and sell your products online for customer purchase, making transactions quick and simple for both you and your consumers.
Reliable & Forward Compatible e-Commerce Solutions
If selling your products online is your livelihood, you can't afford unreliable e-commerce software or an inexperienced e-commerce company. As e-commerce is the most predominant form of selling on the internet, competition can be intense, so it is important to have a dependable e-commerce site. That being a given, not all e-commerce suites are the same. The reasons Site Image Studios tends to lean in the direction of the X-Cart e-commerce system with the X-Payments Gateway are many. For one, the developers have 120 dedicated engineers constantly developing it. Conversely, most of the custom application shops in Colorado only have a handful of developers on staff, and once your site is done they forget about it and move on to the next. If you need updates, they are going to cost you a lot. A recent customer of Site Image Studios was actually in a position where the developer no longer had ANY of the people on staff that originally developed their old shopping cart, and after several consecutive security breaches was unable to repair the system.

Complexity, Scaleability, Future-Proofing, and Ease-of-Use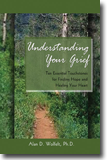 We at
Site Image Studios
are still a bit in shock on this recently launched site. We offered classes on running the store, but the staff at the Center For Loss and Life Transition hasn't needed anything more meaningful than some very light guidance. Since launch, their staff have configured state-based taxation rules, a wide variety of product-dependent shipping options, multiple payment options, added and removed products, and adjusted advanced SEO characteristics of each product all on their own. A lot of credit goes to their zeal in getting the new cart. For years they have been fighting a broken application. Every detail needed to be coded in by a programmer. After several security breaches and cart failures, the Center for Loss decided to get a new cart. While they were at it, they decided to add a bunch of new functionality to their website as well, which had also recently seen severe problems staying online.
Site Image Studios
responded with a WordPress / X-Cart e-Commerce combination CMS and delivered an aesthetically consistent transition between the two. The Center for Loss and Life Transition website is now fully PCI-DSS compliant and via the X-Payments gateway communicates seamlessly with their bank, is SSL secured, and features AJAX-based components and WYSIWYG editors so that any page or product can be edited with a simple web interface, including meta data and other SEO critical attributes. Since the software developer is also the host, they can also count on free version upgrades as they are released at no extra charge. The result is a site that doesn't need a programmer to modify even the most complex functions, will always be up to date with the latest security patches and updates without expensive proprietary work, and one that puts the staff at the Center for Loss in complete control of their companies future on the web securely and economically. Website:
www.centerforloss.com
Another reason we support X-Cart is it's structure and user interface can be easily morphed into any design. It uses CSS and HTML based templates that are W3C compliant. What that means is your site has an unparalleled amount of forward compatibility. Updating the software to the latest version is relatively painless, and managing your inventory, the display of your products, shipping details and payments is a snap. There are modules available built by third parties that allow for seamless integration and management through QuickBooks, and other modules that allow for a level of store management you just can't get from a small time proprietary application development firm.
Sales Driven Design & Support For Your Business
At Site Image Studios, we implement reliable and easy to use e-commerce solutions with compelling content to drive your sales. Our e-commerce experience spans businesses of all sizes, across various industries. With our experience in sales and clean and professional designs, you will always be closing (ABC) on the world wide web. We will help you develop a design as well as a plan and implement the best e-commerce system for your needs. Site Image Studios can just as easily design a site for you using NetSuites, VirtueMart, Magento, OsCommerce, and of course our favorite: X-Cart. We will incorporate the best application that fits your product and your customer base. Once your e-commerce site is up and running, we can also help you promote your products through sophisticated internet marketing and SEO service, as well as design marketing collateral including packaging, fliers, and other materials that are able to tie directly into your products and overall brand image. Don't have a brand image? We can help you there too. "Image" is in our name.
Why Would You Need a New Shopping Cart?
There are 4 primary reasons companies choose to replace an old shopping cart:
New Technology Might Provide Faster, Easier, & More Efficient Discovery of Products
The ability for customers to rapidly find your product on your site and for that matter, in search engines, is extremely important not only for finding new customers in the first place, but for making sure you maximize your offerings and thus their final purchase when they do find your site. New e-Commerce technologies allow for quicker, easier, more efficient discovery by consumers or search engines and other bots. If a business is locked into a proprietary application, adapting to the ways customers search and purchase can be prohibitively expensive. In opting for a more open and broadly supported platform, businesses may find it a lot easier to quickly and economically adapt to changes in technology and the needs of their customers, thus making them more competitive globally.
Maintenance Concerns
Residual costs with proprietary applications such as security system or payment gateway upgrades and user interface improvements and updates can eat your bottom line alive. Particularly in cases where you need a BS in Computer Science just to update your product offerings, it often makes sense to upgrade to a system where the business doesn't need personnel on staff with specialized computer skills to maintain the online store.
Broken or Obsolete Systems
Site Image Studios has seen several instances of old shopping carts that, through neglect and lack of active development by the original development team, have fallen apart and only provide limited functionality if any at all. Often times companies in this situation are less likely to repeat the "proprietary development cycle" again, and more likely to go with an off-the-shelf solution with better, cheaper, broader, and longer-term support.
Changing Technology
In many instances old carts fail simply because they didn't anticipate a change in technology, like the growing tendency for people to make purchases on their phone, or new security measures that aren't easily adopted into the old system which now limits client access to your store. Again, a more widely adopted e-Commerce solution can go a long way towards preventing something like that from happening to your online store again.
Are you ready to get started with a new e-Commerce site? Call
Site Image Studios
for a
FREE
consultation today at
(970) 430-5155
, and lets talk about the future of your products on the web!