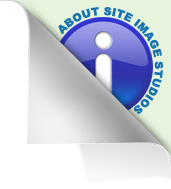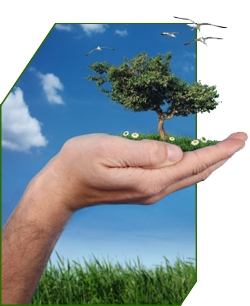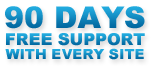 Fort Collins, Colorado Web Design
Site Image Studios
is a full service web design firm in
Fort Collins, Colorado
that offers everything from custom Flash development to e-commerce to corporate identity and web marketing. Our banners get noticed and our websites keep customers coming back. Additionally, our sites are UNIQUE! That means you can extend your true corporate identity onto the internet and build a strong brand awareness without having to worry about replicated, generic content that might come back to bite you later in search, or a competitor grabbing up the same boring site template that "niche" design company just keeps selling over and over again.
At Site Image Studios you will work closely with a professional who will be responsible for every aspect of you're site, so when you have a question or an update to make, you won't need to deal with a faceless corporate policy, but rather the same individual who was there from the start. Your site will be custom tailored for your business. A single fee covers everything you'll need to get started including site design and navigation structure, graphics preparation and optimization, fine-tuning your sales copy, and targeted recommendations on the best domain name. Many web design firms charge separately for each of these services. The result is a final bill that will quickly escalate beyond reason. At Site Image Studios, you won't get the 'nickel and dime' treatment... only firm quotes for comprehensive services. Once your site is online, Site Image Studios can increase targeted traffic to your web site through online research, search engine optimization techniques, link exchange and management of pay-per-click campaigns. However, even a quality web site is ineffective without a
targeted search engine marketing campaign
. We are equipped to take you through the entire process of entering the global marketplace. From web site conception to realization of increased visibility through PayPerClick, AdWords, Search Engine Optimization, and a potential global customer base, we are here to serve you. If you are not marketing online for your company's web site, you are losing money.
The Web Design Process
Web sites generally take anywhere from 3-6 weeks to produce from initial meeting to posting of the tested and fully functional site. Those requiring secure servers and e-commerce scripts usually take an extra 2-3 weeks. Flash sites very greatly depending on the requirements. As every site project is unique, so too is every timeline… but you can count on Site Image Studios to meet or exceed all deadlines set at the initial meeting. The initial design meeting will give us a brief snapshot of what is required. First we will meet and/or talk by phone to discuss the goals and scope of your project. We will discuss ideas you may have about the visual look of the website, as well as what content you foresee having on the site. After a bit of digging and research, Site Image Studios will conduct a follow-up meeting with you.
*This list may not be all-inclusive.
Market research
An in-depth analysis of target audience and stakeholders (age, sex, income level etc)
Requirements for regional or national appeal
Major message or theme development
Review of previous communication material
Organization's corporate identity requirements
The feeling, mood or look
Site budget
Character and texture of the text
Graphs and any other graphic component
Photography
Color preferences
Logos, symbols, trademarks
Navigation style preferences
Size and production limitations
Review of corporate printed materials (catalogs, fliers, cards etc…)
Branding options
Packaging limitations
Approval processes
Client contacts and responsibilities
Production schedules
Delivery requirements
Online marketing options
At this point we will give you a firm quote. A 50% deposit is standard and you get a detailed contract so you know what to expect. We will then provide a reverse brief which confirms direction and offer a range of ideas, either in writing, as rough sketches, and/or in Photoshop mock-ups from which to choose. Once direction has been approved, Site Image Studios will commence work in preparation for the coding and construction of the site. Once the coding is more-or-less done we can work together to modify that into exactly what you're after (perhaps changing the color, slight layout modifications, adding and refining content, etc...). You will be given many opportunities to provide feedback, so we you be confident that you are getting the website that you want. Every website we design and build includes basic search engine optimization (SEO) to help boost your company or brand's placement in search engines such as Google, Bing/Yahoo, etc... Site Image Studios also offers advanced SEO and marketing support for an additional fee. Please see the
Search Engine Optimization Page
for additional details and pricing.

Content Management Systems or "CMS" are computer applications that run behind websites that are designed to manage content such as written copy, pictures, galleries, payment systems, and bulletin boards. At Site Image Studios, almost every project that we undertake comes with an integrated, user-friendly CMS to facilitate website content additions, edits, etc... by our client and other people they appoint. This includes a password protected administrative login to manage online content, meta-tags, images, FAQs, contact forms, and much more. The CMS also facilitates consistent and clear navigation controls (menus) so website visitors can quickly and intuitively explore the site.


Site Image Studios uses the latest tools and techniques that allow our clients to rank higher and get better placement in search, increase their website traffic and increase their sales and visibility on the web. We understand that every client has a different business model, a different target demographic, and different goals. That is why we offer a full range of Search Engine Optimization (SEO) packages: contact us to help you determine which package might be the most optimal one for you.


Site Image Studios specializes in designing websites that sell. We create websites that not only communicate the distinctive nature of your brand image and organization, but are built with online best practices and usability in mind, both for you and your clients. Our designs are clean, intuitive, functional, and easy to maintain. We offer a variety of E-Commerce packages. "Payment Card Industry Security Standards Council" compliance (PCI Compliance) is met for all real-time credit/debit transactions locally on your site. Bringing that level of peace of mind to your clientele is critical to selling your products online. To learn more about selling online, please visit the Site Image Studios e-Commerce Page.


One of the more challenging considerations of creating a website can be formulating your message and writing the sales copy. Many people simply don't feel they have the writing skills or the ability to organize the information into a logical flow on their website. In such cases one might find a website copy writer to be of benefit. It is also important that your content be created using search-engine friendly methods and markup (SEO), so search engines like Google can properly categorize your web content and direct the appropriate people to your site. Site Image Studios can help you focus, formulate, and prepare your message so your business is presented in a professional manner. Follow this link to learn more about our web and sales copy solutions.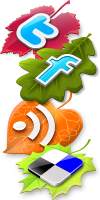 With the rapid evolution of the computers and internet technology, more and more companies have started to harness the advantages of computer-mediated communications, or social marketing. The proliferation of services like Facebook and Google+ have brought about a shift away from one way mass marketing communications like spam mail or other "push" marketing methods towards interactive marketing communication that creates a personal connection between your brand and the client. It is therefor in the interest of any business to establish a strong social presence to communicate and establish relationships with their customers. Study after study has demonstrated interactivity and viral marketing as major influences on consumers attitudes towards your web site and their personal purchase intentions. Site Image Studios can help you take control of your social message by building out a strong virtual presence which will pay your web site dividends in search placement as well.


Egon Spengler, a character in the film "Ghostbusters", famously stated that "print is dead." While that may appear to be the case if one were to look exclusively at the decline in print mass-media publishing rates, we're here to tell you that 'reports of print's death are greatly exaggerated.' Business cards, brochures, print ads in the papers that survive, product packaging, and niche magazine ads represent but a small fraction of an industry that's still critical and doing just fine. In like kind, Site Image Studios is still doing print stuff too! Follow this link for more on what we can do for you...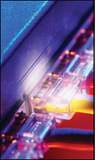 Our experience extends well beyond web design. We also offer a range of computer support services to help your home or business. From restoring data from a failed server to upgrading and migrating Exchange servers to the latest versions, Site Image Studios has experienced it all before and we know the pitfalls. If you are looking for expert help on your network, PCs, workstations, servers, or point of sale systems, give us a call at (970) 430-5155 and we will hammer out a solution for a lot less than big box retailers or competing network service providers.

Web Site Pricing
Web design rates start at $1400
Web design pricing is based on a combination of a project's technical and design complexities. Some web sites require database integration, content creation, branding, and social networking integration, while others may be simple informational or business-card style sites. A firm total project quote and design proposal tailored to your business and market can be given after discussing your specific needs.
Contact us for a free web design consultation
.
Site Image Studios
does not sell pre-made generic websites.
What's included in the price of a web site?
Our goal in creating a web site involves more than simply finishing your project and collecting the payment. Every web site we design will recieve careful attention to your market, your existing company brand image, and a variety of other factors such as:
Careful consideration of your visitors' demographic, location, and needs, making the design and navigation as intuitive as possible (think how often you've gotten lost or confused on other web sites, or been to a generic template-type site and had to search to find out what they even do...) while providing potential customers with a strong call to action.
Making sure your site is coded properly and using all of the proper markup and meta data (information behind the page telling search engines explicitly what images show, etc...) and using keywords that are contextually relevant to improve your search placement (sites not using these features to their full extent are often overlooked by search engines like Google).
Completion of standard on and off site search engine optimization techniques are a routine part of any site we build (do not overlook this crucial step until later (when you notice your site doesn't show up in search engines... The cost of having this repaired rivals that of an entirely new site, as every line of code needs to be combed for errors and omissions.)
Custom web site design to your specifications.
Directory submission and social presence development: We carry the design of your site throughout your greater social presence so you can consistently control the message your potential customers are receiving.
Design geared towards you and your staff's level of expertise. What good is a website if you can't use it? Site Image Studios has a wealth of experience designing user interfaces that are intuitive enough for anyone to use.
Training on use of your site and the basics of what makes a web site rank well.
Though some of these steps might seem unimportant at first glance, they're actually critical steps that can determine how successful your web site is at bringing you web traffic and client conversions (ie. new business).
Search Engine Analysis on your existing site starts at $350
More advanced SEO services start at $800. Please see the
Search Engine Optimization page
for details.
Additional Services
Domain Name (URL) Registration
A website's domain name is often referred to as the "Uniform Resource Locator (URL)" or "web address". Website domain names are registered through companies known as domain registrars.
Site Image Studios
can assist you in registering a domain name with the proper organization (we generally recommend a
"top level" registrar such as MelbourneIT
), and also help you choose a name that will help customers find your website more easily. We recommend top level registrars over "discount" domain dealers so that YOU are in control of your domain, and not some third party that might not give you control of your domain when you need it. (We have
many
stories of that happening to our clients.) Domain name fees usually run about $35 a year.
Website Updates and Maintenance
Any website we design is owned by you, our client. You are welcome to perform updates and modifications as you wish, and once Site Image Studios has designed your site, you may even receive free classes on how to do just that. However, some pages of your site may require knowledge of HTML or CSS code. If you foresee your routine updates as small and sporadic, ...say every few months or so, than it may make more sense for you to simply pay to have your website updates done, rather than going through the learning curve required to maintain the site yourself. Website updates are billed at an hourly rate, with a minimum charge of 1 hour. If you think that your website will need updates on a frequent basis, and would like to have Site Image Studios take care of them for you, it might be in your interest to invest in our
Comprehensive SEO Retainer Service
, as site updates and modifications are covered in full with that service. Moreover, this service will ensure updates made to your site are always optimized for search indexing.
Website Analytics / Visitor Statistics
Gauging the effectiveness of your website, it's viability, usability, traffic, and the success and efficiency of marketing campaigns is critical to gauging your presence on the web and the efficiency with which you are spending advertising dollars and converting web surfers into clients. Although optional, Site Image Studios strongly recommends using Google Analytics or another tracking service to gauge just how well your website is performing. We will set up and configure an analytics account for you at no additional charge should you so choose. Do your visitors, for instance, tend to just glance at a particular page of your site rather than really studying the information? Is the traffic being driven to your page actual site users, or mindless "bots" sent to your site to index your site or throw your traffic numbers? Analyzing how your site is actually used and who is using it can help you focus in on key demographics and re-work content to be more useful and sought after by potential clients.
Managed Web Hosting & Other Hosting Options
Site Image Studios
re-sells
HostMonster based site hosting
at a discount as part of our "managed hosting plan". One year of this service is included with a new web site and costs around $100 per year thereafter ("about" because we continually decrease the price so that it's some fraction of what HostMonster charges). This makes sense for many of our customers who don't want to deal with creating e-mail addresses, dealing with security, and many of the other hassles that go along with hosting. Best of all... you never talk to India. If there's a problem with your hosting one call to Site Image Studios fixes it. However, despite their excellent "up" time, HostMonster is not a good choice for everyone: clients using a 3rd party application such as X-Cart may wish to have their site hosted by the producers of the application, thus ensuring security patches and updates are applied to their site at no additional charge. Some clients may require root-level FTP access to their site, which Site Image Studios does not provide. Still other clients may need to install their own third party applications not supported with HostMonster, or may wish to host material Hostmonster prohibits. In these instances Site Image Studios will work with you to find a site host that suits your needs securely and in the most efficient way as part of your sites design.
Why Site Image Studios doesn't host locally
Hosting is a lot of work. It takes a team of experienced professionals in a variety of fields including enterprise security experts, network engineers, database experts, and application developers dedicated on a full time basis to the task. Site Image Studios is a design and marketing firm. Adding all of those dedicated professionals to our roster would greatly increase our overhead, and thus our prices. A hosting company makes money because they have tens of thousands of sites on their servers. They can charge a small fee, which aggregates into enough money to pay a team of dedicated professionals. Site Image Studios will never have that many clients, because it would be impossible for us to dedicate ourselves to the unique needs of each customer while maintaining our high quality of service standards. Therefor, we leave the actual hosting to dedicated hosting companies. Some design firms offer their own local hosting, but though they have the capacity to get the servers to run, they lack the dedicated personnel critical to maintaining high security and performance. We feel the quality and security of such half measured hosting solutions (lacking the above mentioned dedicated personnel) results in poor performance and security. Regardless of your hosting choice, Site Image Studios will ensure your databases, security, e-mail addresses, and other critical components are set up properly as part of any new site design.
Site Image Studios Technology: Empowering Our Clients
You own your business... but do you own your website and virtual presence? At Site Image Studios, we have seen too many companies that
think
they do... but in fact the domain is actually owned by a re-seller or previous design firm that may not release control of the domain name (web address) when the company needs to make a change. We have seen companies that let SEO firms take over their directory listings and social presence, and after having spent countless hours maintaining and developing them, the SEO firm refuses to turn administrative account control over to the client. These are the control pitfalls you avoid when you work with us. If we build you a site... it is your site. We will help you set up a top level domain administration account. We will give you master administrative access to your greater web presence with a common control account. There is piece of mind to be found in running your own company. As a business owner, you know the "buck stops with you" and ultimately, the final word is yours. Your virtual presence should be no exception. Site Image Studios puts you in the driver seat and ensures that your control in the physical world carries over into the virtual space as well. At Site Image Studios, we work for YOU.
Photoshop
QuickTime
Flash
Illustrator
GIF Movie Gear
Cold Fusion
WordPress, Joomla, Drupal, phpBB, X-Cart, MediaWiki, and many other CMS systems
JAVA and jQuery
Internally developed and open-source SEO analytical tools
HTML5
PHP: Hypertext Preprocessor, asp.NET
Contact us today!
Lets setup your free consultation and discuss the future of your presence on the web!