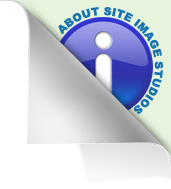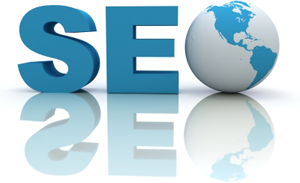 Fort Collins SEO Services
Improving the search placement and page rank of your web site in a search engines such as Google and Bing/Yahoo requires Search Engine Optimization (SEO). Search Engine Optimization involves skillfully integrating relevant keywords and phrases into your content, enhancing the web site's HTML, CSS, and script coding, increasing the quality and volume of incoming links from other web sites, developing your external presence on the web, and a multitude of other factors. See the lower right portion of this page for links to further information on SEO and all that it entails.
Site Image Studios Marketing and SEO Services
Option #1: Complete Web Site Analysis - $390
Curious about why your site is placing poorly in search? Would you like to know what your competitors are doing to outrank you?
Site Image Studios
can provide your business with a leg up by performing a complete analysis of your site's current placement and that of your competitors. Post analysis, we provide you with detailed recommendations about the steps you need to take to make the web site more search engine friendly and search placement competitive. You and the person in charge of your web site may then make these changes at your convenience.
Site Image Studios Complete Analysis
will provide you with the following information and recommendations:
Guidance on writing good text for your web site, including how and where to integrate keywords.
Recommendations on how to target specific demographics and markets through focused content on specific pages of your existing site.
Suggested changes to specific existing coding of your site, alterations to "meta" content such as title, description, alt, and keyword tags, and suggestions on page load time optimization.
Complete web site scans utilizing a variety of professional SEO tools that will evaluate a wide variety of metrics.
Detailed analysis of two of your company's competitors that rank highly in the search engines and a comparison to your site. This will include keyword and content comparison and analysis, inbound link analysis. This comprehensive SEO report includes a study of their web site's inbound links, keyword structure, HTML/CSS tags, relative speed analysis, and more. Many of our clients take advantage of this service simply to evaluate the performance of their site created by a third party.
Recommendation of alternate focus on keywords and content that may also prove useful for your web site's performance.
A study of inbound links to your site from other sites, with suggestions as to how to add more to your site.
Reports detailing the site's performance and ranking in Google, Bing/Yahoo, and other ranking services.
Site Image Studios
does not
perform the following tasks as part of this analysis-only package:
Content development or the rewriting of your web site copy. However, detailed guidance is given as to the best way to approach this.
Implementation of recommended modifications to the web site. Instead, these changes are performed by you and the person in charge of your site.
The Danger of SEO "Guarantees"
If a SEO company claims that they can guarantee your website a "#1 ranking on Google", it pays to be very careful.
There are rules that must be adhered to when fighting it out for a top search placement. Breaking those rules, or "being evil" to borrow the Google parlance, may result in a "ding" (depreciated search placement) or "ban" (removal from search results) for your company website. While a company or individual may be able to get you up to "the top" immediately... the long term consequences of the methods they use to get you there may follow your company around indefinitely.
Search engine optimization and internet marketing is quite complex, and anyone knowledgeable in the subject will readily admit that it is far from an exact science. Here is an insightful a quote from Google's web site on the subject:
"Beware of SEOs that claim to guarantee rankings, allege a 'special relationship' with Google, or advertise a 'priority submit' to Google. There is no priority submit for Google".
If you have received a "ban" from Google, Site Image Studios will not help you. A "ding" we may be able to help you with, however.
The concept of ensuring one's website has been optimized for search is critical for any company doing business on the web. Essentially, search engines like Google and Yahoo look for specific things on every website to determine their "relevance" and thus page rank. For instance, it's critical that every website have a site map, a contact page with a street address tied to google maps, and page names that relate to the content of the page. The list of these requirements goes on, but any competent web designer will know these things already and is able to make sure your site is in compliance. Enter the snake oil salesmen. Anyone who claims to be able to guarantee you a google page rank is peddling false information. Companies that are doing this are getting banned from every reputable design and SEO directory (
see more here
). There's another flavor of marketer that is sometimes lumped into the same boat as people selling SEO and guaranteed Google rank. However, social media marketing specialists are NOT SEO experts.
Social media marketers are simply new media marketers
, and they provide a valuable service that can help you leverage your marketing dollars more effectively. Social media marketing is predicated on encouraging others to help people with their marketing mix. The idea is to inspire and empower evangelists for your brand. You attract the attention of a few people, who in turn pass that information along to a few friends, who in turn pass it along to a few more. Essentially what you are trying to do is encourage an organic advertising wave of communication driven not by spam messages or discrete ads, but rather by potential customers getting your message from trusted sources. It should be noted that the driving force of these "evangelists" has little to do with helping your company increase sales. They want to laugh, or learn, or save money, or solve a problem, or be inspired, or support a cause, or impress a friend, or scratch some other proverbial itch. The art in social media marketing is figuring out how you fit into the conversation and how you maximize it. Shouting "Buy me!" is the surest recipe for failure. Site Image Studios offers classes in SEO and social media use and will sit down and develop your virtual presence WITH YOU as part of every site we design. We want to EMPOWER you and your company's development on the web. We believe that demystifying your company's promotional campaign, tracking it statistically, and providing you with control will make you immune to the snake oil sales pitch. If you are interested in learning more about SEO,
I can't recommend this post from Google enough
. Who better to give you the real inside information on SEO?
More About Site Image Studios & SEO
Site Image Studios periodically posts news updates on the topic of SEO. Be sure to follow our blog, our Twitter feed, and our Facebook Fan Page for updates and SEO news!
Option #2: Analysis & Site Modifications - $990
Option #2 includes the services of Option #1 plus the full implementation by
Site Image Studios
of recommended changes to your web site (This requires full access to the web site pages on your server via FTP access, and may include access to your servers ".htaccess" file). Base fee is $990. (Final fee is based on the scope of changes and size of web site.)
In this option we provide the following:
All steps included in Option #1, plus implementation of recommended modifications — instead of changes being performed by you, Site Image Studios must have access to your web site via FTP and implement these changes ourselves.
This service
does not
include content development or the rewriting of your web site copy. However, detailed guidance is given as to the best way to approach this. Base price is limited to sites containing fewer than 40 pages.
Option #3: Retained Optimization, Social Development, and Managed Marketing Services – $500/mo.
This option is only available to clients who have had a site designed from the ground up by
Site Image Studios
. It includes everything above, and also includes coordination of various online marketing services including third party link building, AdWords and paid advertising campaigns, social development techniques, and much more. This option might be more accurately be referred to as a virtual presence partnership.
Site Image Studios
remains vigilant and proactive in the development of your identity and presence on the web. We keep you informed and involved as we navigate the vast and rapidly changing face of the net together. Base fee is $500 per month on a non-contractual basis (cancel at any time).
With this option you will receive the following:
All of the services in Option #1 and #2
Content re-writing with a focus on optimal keyword density while keeping content relevant and compelling for your customers with a strong call to action.
Social Network and Virtual Identity Management: Site Image Studios will construct a strong, professional, and compelling social presence for your brand or company and take control of your company's message. This includes custom and integrated Facebook, Twitter, LinkedIn, and Local Directory placement and brand management. It includes tying your website into services like Google Maps and forming synergies with your online presence to automate communication with your client base as much as possible.
A monthly SEO report evaluating a wide variety of search placement related metrics while describing the principals our online actions and campaigns are based on and projections on how we can better utilize changes to search and client use of technology to reach the people who are looking for you.
On call tech support for site alterations, e-mail address creation, or any questions about your site at no additional charge.
Management and evaluation of third party web services: In our experience, one of the toughest things about marketing on the web is keeping content creators, SEO firms, link-builders, and the like hungry. Many of them provide critical services for their clients… at first… but after a few months the actual SERVICE they are providing is minimal. Additionally, just because a firm knows what is going on with search right now doesn't necessarily mean they will after the next search engine update, or social application update, or new marketing platform… Site Image Studios, as part of our retainer service, watches the metrics of your TOTAL presence like a hawk. If we are not moving forward in a satisfactory manner, the weak links need to be identified and replaced. If your advertising or virtual presence isn't effective, the costs can bleed your company dry. Site Image Studios can keep your efforts potent and efficient, maximizing your advertising dollars and saving your company critical advertising money. We find the highest performing companies to partner with and ensure that they are on board only as long as they continue to perform well and provide our clients value.
Google Places and brand image management. With the advent of the mobile web, more potential clients are making location based decisions on the go. Site Image Studios will refine your geo-location based placement and ensure your exposure is maximized to clients on the mobile web.
This comprehensive service includes much more… But before we get started there are a number of points we need to cover, and a lot of research that needs to be done to ensure our target demographics and objectives are well defined. Give us a call at
(970) 430-5155
and let's start building a focused strategy for your success.